Michael H. Shuster
---
Mike grew up in New York City, but has called Atlanta home for more than 30 years. He graduated with High Honors from the University of Florida in 1984 with a Bachelor of Science in Accounting and then went on to law school and earned his Juris Doctor with Honors in 1987.
Mike has been practicing law for more than thirty years and has numerous Bar admissions including Georgia, 1987; Florida, 1988; U.S. Tax Court; U.S. District Court; Northern District of Georgia; U.S. Court of Appeals for the Eleventh Circuit; Georgia Court of Appeals; and Georgia Supreme Court.
In addition to his Bar admissions, Mike is also associated with the Atlanta Bar Association, the American Bar Association (member, sections on: corporation, banking and business law; and taxation), the State Bar of Georgia (member, sections on: corporation and banking law; and taxation), and the Florida Bar.
As a partner with Fryer, Shuster, Lester & Pollack, P.C., Mike focuses his practice on business and corporate law, covering the areas of acquisitions, divestitures and mergers, business functions, employment agreements, franchise agreements, covenants not to compete, healthcare law and estate planning law.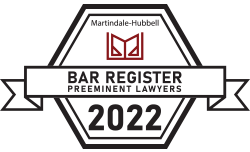 Acquisitions
Divestitures and Mergers
Corporate Law
Covenants Not To Compete
Health Law
Estate Planning Law
University of Florida (B.S. in Accounting with High Honors 1984; J.D. with Honors 1987)
Georgia, 1987
Florida, 1988
U.S. Tax Court
U.S. District Court, Northern District of Georgia
U.S. Court of Appeals, Eleventh Circuit
Georgia Court of Appeals
Georgia Supreme Court
Atlanta Bar Association
American Bar Association (Member, Sections on: Corporation, Banking and Business Law; Taxation)
State Bar of Georgia (Member, Sections on: Corporation and Banking Law; Taxation)
The Florida Bar

---
Our Team